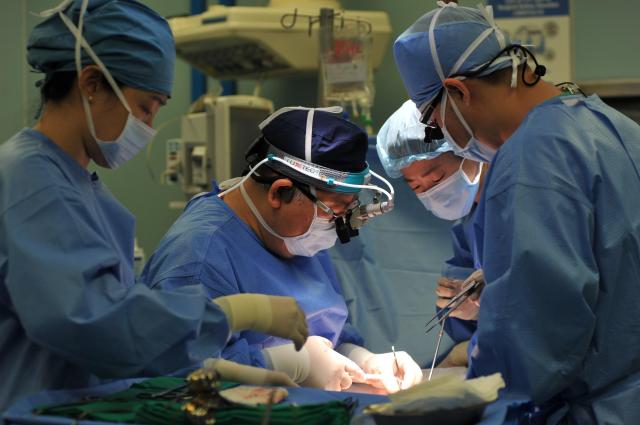 SEOUL -- A major general hospital in Seoul has succeeded in South Korea's first uterus transplant. The medical center treated a 35-year-old woman with an uncommon congenital disorder "Mayer-Rokitansky-Küster-Hauser syndrome."

Mayer-Rokitansky-Küster-Hauser (MRKH) syndrome is a condition in which the uterus and vagina are either absent or underdeveloped, affecting about one in 5,000 women. Because their ovarian function remains normal, women with MRKH syndrome can still achieve pregnancy and childbirth through uterine transplantation.

Samsung Medical Center said in a statement that its 35-year-old MRKH patient has been maintaining a stable condition for 10 months after undergoing a uterine transplant. The surgery was conducted thanks to a brain-dead donor who donated her uterus in January 2023. The patient experienced menstruation for the first time in her life only 29 days after the transplantation.

"We will continue to try our best to ensure that the endeavors of the patient who faced a challenging decision and the many others who supported her, do not go unrewarded," Samsung Medical Center's obstetrics and gynecology department doctor Lee Yoo-young said in a statement on November 17. Lee's medical team said the patient has not shown any rejection so far.

According to data released by the Alabama-based International Society for Uterus Transplantation in September 2023, a total of 27 medical facilities from 19 countries attempted uterine transplantation. The research group revealed that 109 surgeries were carried out, resulting in the birth of 66 babies.

© Aju Business Daily & www.ajunews.com Copyright: All materials on this site may not be reproduced, distributed, transmitted, displayed, published or broadcast without the authorization from the Aju News Corporation.