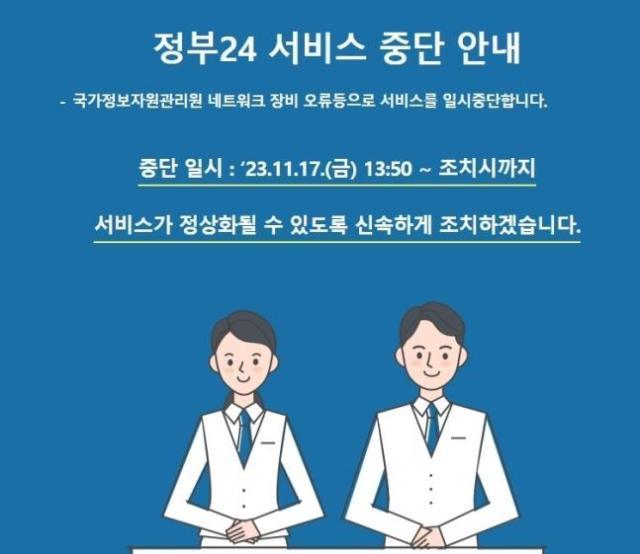 SEOUL -- South Korea's online general administrative network has temporarily gone offline due to unknown errors.

The interior ministry said that the unified government administrative service network called "Government 24" has temporarily gone offline starting 1:55 p.m. on November 17. The ministry did not disclose when the service would go online again but said the service would resume "when problems are fixed."

Government 24 is a one-stop government administrative system that allows government workers and citizens to issue various government-approved documents such as birth certificates, building registration certificates, and other important papers.

Errors on the administrative system were first witnessed at around 8:30 a.m. and systems used by the interior ministry and local governments went offline one by one. "It is the result of having too many people connecting to the service during lunchtime," an interior ministry official told Aju Business Daily on condition of anonymity.

© Aju Business Daily & www.ajunews.com Copyright: All materials on this site may not be reproduced, distributed, transmitted, displayed, published or broadcast without the authorization from the Aju News Corporation.