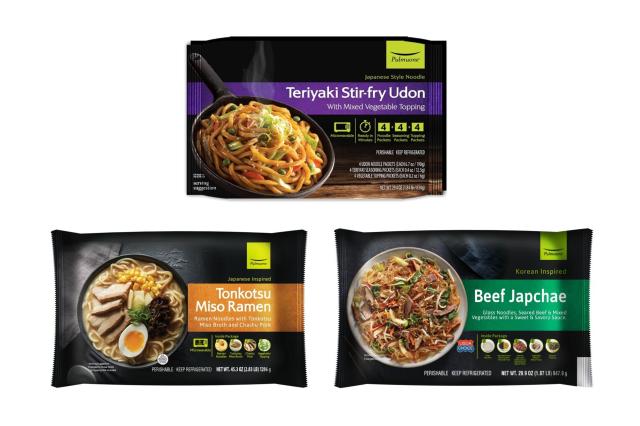 SEOUL -- Seoul-based food company Pulmuone has expanded its fresh noodle production plant in the western region of California to meet growing demands for Asian noodles in the United States. Targeting American consumers, the South Korean company has showcased various refrigerated noodle products, including ramen with pork and broth, and Japchae, a Korean stir-fried noodle dish with beef and various vegetables.

Data released by market research firm Research and Markets showed that the instant noodles market in the U.S. was estimated to be $1 billion as of 2022. Asian noodles products currently account for one-third of the total sales of Pulmuone's U.S. office. The food company is providing its Asian noodle items at some 300 Costco stores in the U.S. Sales of Asian noodle products in 2022 skyrocketed to $77.2 million from $11.4 million in 2017.

Pulmuone said in a statement on November 15 that the company increased its annual fresh noodle production capacity to 24 million 190-gram (0.4 pound) products at its factory in Gilroy, California. Pulmone's popular products include Beef Japchae. Since its release in March 2022, more than 300,000 units of Beef Japchae have been sold as of May 2023. The food maker is currently selling its Asian noodle items in Canada and Britain.

Pulmuone is also known for its plant-based meat products such as vegan steak. The U.S. branch of Pulmuone currently supplies its vegan meat products to 18 American universities including the University of Massachusetts Amherst. Pulmuone's plant-based steak brand called "Plantspired" is currently being supplied to WaBa Grill, a fusion restaurant chain in the U.S.

© Aju Business Daily & www.ajunews.com Copyright: All materials on this site may not be reproduced, distributed, transmitted, displayed, published or broadcast without the authorization from the Aju News Corporation.