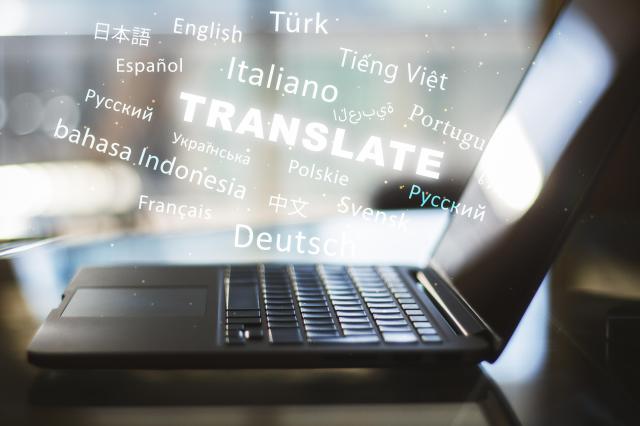 SEOUL -- To break the language barrier with foreign tourists, Seoul will provide a real-time translation service in 11 languages including English, Chinese, and Malay. The artificial intelligence-based system engages in a conversation by displaying text on the screen at tourist information centers.

According to data released by the Korea Tourism Organization, some 4.43 million foreign travelers visited South Korea in the first half of 2023, which accounts for 52.5 percent in the same period in 2019, before the first wave of the COVID-19 pandemic hit the country. Seoul's subway operator said the number of foreign passengers for the first six months in 2023 reached 12,729, up 898 percent year-on-year.

Seoul said it has worked with a domestic translation platform operator Flitto to create the translation service. After converting verbal language into text, the AI system immediately shows sentences on the screen. The translation service will be demonstrated at two tourist information centers in Jongno, an office district located at the heart of Seoul.

The service is also available in French, Spanish, Russian, and Arabic. "I hope tourists will enjoy their daily routines while traveling various areas in the capital city without any language barrier and explore our advanced technology," Seoul's tourism and sports bureau head Kim Young-hwan said in a statement on November 14.

According to the capital city's subway operator, Myeong-dong Station was the most visited area by foreign passengers. At the shopping district filled with department stores, tourists can enjoy traditional Korean street food like Dak-kkochi, a spicy grilled chicken skewer, and Tteokbokki, a cylinder-shaped rice cake dish with South Koreans' famous hot chili paste.

© Aju Business Daily & www.ajunews.com Copyright: All materials on this site may not be reproduced, distributed, transmitted, displayed, published or broadcast without the authorization from the Aju News Corporation.