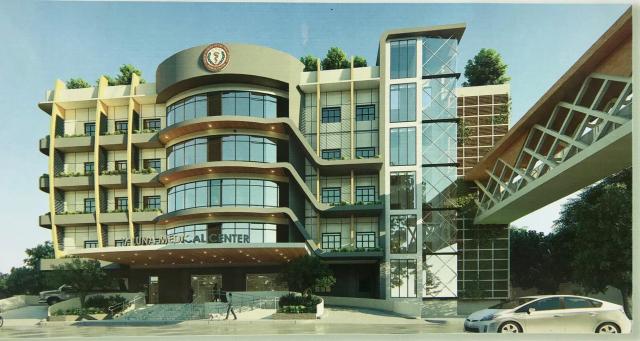 SEOUL -- A national military hospital in the Philippines has adopted "Lunit INSIGHT CXR," a chest X-ray analysis solution developed by South Korea's medical artificial intelligence company Lunit, to detect various types of chest diseases. The solution can significantly help medical officers treat soldiers suffering from lung diseases.

According to Lunit CEO Brandon Suh, lung-related diseases commonly take place among soldiers and police officers due to group affiliations. The medical AI company has supplied Lunit INSIGHT CXR to South Korea's national police hospital and ROKS Yangmanchun, the country's guided missile destroyer currently carrying out missions in the Gulf of Aden.

The AI solution is used to compare and analyze X-rays and medical images of patients with chest diseases and healthy people. After detecting an anomaly, Lunit INSIGHT CXR informs human supervisors whether patients should take additional tests. The analysis software can detect lung cancer and unusual lesions with an accuracy rate of more than 90 percent.

Lunit said on November 9 that the Victoriano Luna Medical Center in Manila became the first overseas military medical institution to adopt Lunit INSIGHT CXR. After integrating the solution into mobile X-ray devices, the hospital for the Philippines' armed forces will use the software to detect 10 chest anomalies including lung cancer and tuberculosis. The South Korean company plans to supply the chest solution for a military hospital in Uzbekistan later this year.

"The military is a unique environment where health is crucial, and the risk of infections is high, yet access to professional healthcare is often limited," said Lunit CEO Brandon Suh. "Our goal with our AI-powered chest screening solutions is to address this challenge on a global scale, as part of our journey to conquer cancer through AI."

Data released by market research firm Global Industry Analysts showed that the global diagnostic imaging market is projected to reach $33.2 billion by 2026. In July 2022, the medical solution developer agreed to deploy Lunit INSIGHT CXR to Bumrungrad International Hospital, a major hospital in Bangkok. The solution is also being used at Albert Einstein Israelite Hospital, one of the largest medical facilities in Brazil.

© Aju Business Daily & www.ajunews.com Copyright: All materials on this site may not be reproduced, distributed, transmitted, displayed, published or broadcast without the authorization from the Aju News Corporation.