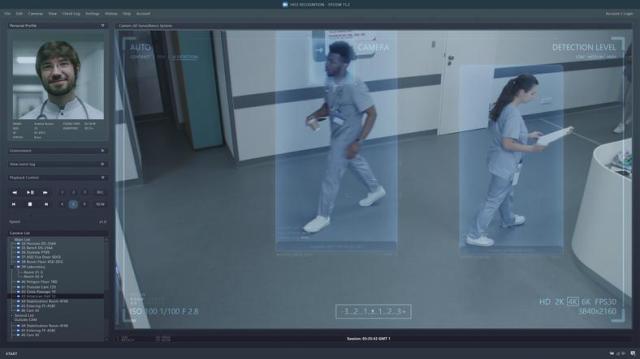 SEOUL -- South Korea's major mobile carrier SK Telecom will demonstrate an artificial intelligence solution that can monitor challenging behaviors displayed by people with developmental disabilities at care centers in Seoul. The solution will help human specialists monitor for early symptoms of the disability and provide therapeutic services.

Challenging behavior is exhibited by people who have severe learning disabilities when their needs are not met. The common examples of challenging behavior include aggression, self-injurious behavior such as head banging and biting self, shouting and swearing, and soiling.

According to data cited by SK Telecom (SKT), the number of registered Seoulites with developmental disabilities was some 36,000, accounting for about 9.2 percent of the total disabled population in the capital city. SKT partnered with Seoul National University Hospital in December 2022 to develop AI-based therapeutic solutions and services for developmental disabilities and challenging behavior.

SKT said in a statement that the company will demonstrate its AI behavior analysis technology at a care center for people with developmental problems in Jongno, an office district located at the heart of Seoul, and a center in Seoul's northernmost district of Dobong. Using closed-circuit television cameras, the AI system will detect and analyze challenging behavior patterns at facilities. The solution will automatically convert them into text and record how long such behaviors lasted.

The solution can recognize a total of nine challenging behaviors, including kicking, punching, jumping, and pushing and pulling. "We will continue to try hard to create an AI platform that can improve the quality of life for people with developmental problems and their families," SKT official Eom Jong-hwan said in a statement on November 6.

Many different technologies are being used in South Korea to help people with developmental disabilities integrate into society and live an ordinary life. In October 2021, the country's major telecom company KT demonstrated a virtual reality-based job education program for people with developmental disabilities.

© Aju Business Daily & www.ajunews.com Copyright: All materials on this site may not be reproduced, distributed, transmitted, displayed, published or broadcast without the authorization from the Aju News Corporation.