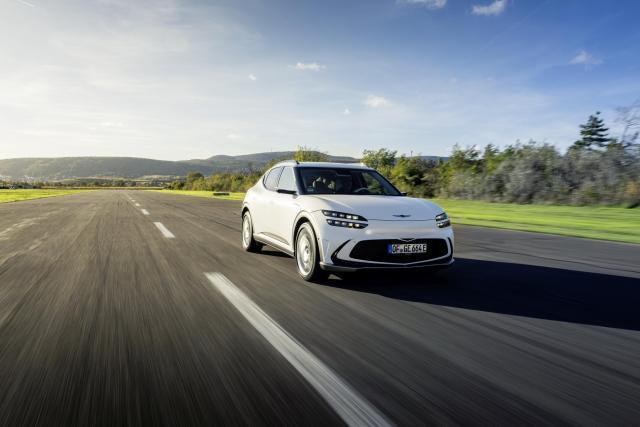 SEOUL -- The operating profit of Hyundai Motor, the world's third-largest carmaker, has increased by 184.2 percent in the third quarter of 2023, compared to the same period in 2022. Hyundai's outstanding operating profit was affected by the increased sales of high-value vehicles such as luxury brand Genesis models and sport utility vehicles.

According to South Korea's Financial Supervisory Service, the country's financial watchdog, on October 31, Hyundai marked an operating profit of 3,095,000,000,000 won ($22.8 billion) in 3Q 2023, up 184.2 percent from the same period a year ago. The carmaker made a profit of 3,780,000 won per vehicle. The operating profit rate was 9.4 percent.

The reason Hyundai saw a record-high operating profit was increased sales of high-value vehicles such as sedans and sport utility vehicles (SUVs) from Hyundai's luxury Genesis brand and expensive Hyundai SUVs and recreational vehicles (RVs). Industry experts predict that the combined operating profit of Hyundai and its brother company Kia will stand at around 25 trillion won in 3Q 2023.

"Recently, car prices increased while SG&A (selling, general and administrative) expenses were lowered in the domestic market and we see this as a positive sign," an automotive industry expert told Aju Business Daily on condition of anonymity on October 31. The expert said that the customers' leaning behavior towards high-value vehicles such as SUVs and RVs will become stronger in the future.

According to data released by Mark Lines, an automotive industry data analyst firm, the consumer trend in the global automotive market has changed during the COVID-19 pandemic. In 2018, 41.9 percent of cars sold around the world were sedans while 31.5 percent were SUVs or RVs. In 2022, 40.8 percent were SUVs and RVs while 35.2 percent were sedans.

The same trend is witnessed in South Korea. 189,396 SUV models were registered in the 1Q 2023, up 13 percent from 1Q 2022's 167,596. SUVs are also popular in the used car market. 127,658 used SUVs were traded in 1Q 2022, up 19.8 percent compared to the same period in 2021.

According to McKinsey & Company, a global management consulting firm, many consumers prefer SUVs over sedans because of factors such as "perceived safety, convenience, styling, and practicality."

© Aju Business Daily & www.ajunews.com Copyright: All materials on this site may not be reproduced, distributed, transmitted, displayed, published or broadcast without the authorization from the Aju News Corporation.