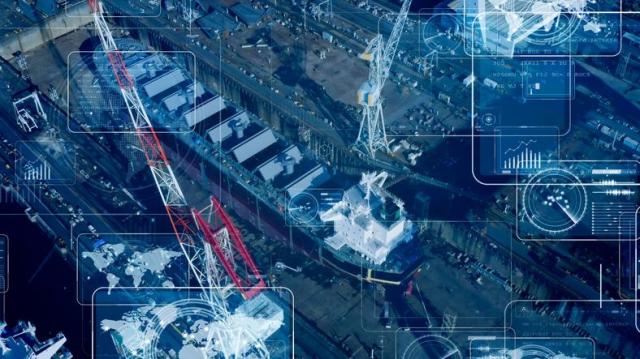 SEOUL -- Hanwha Ocean, a major shipbuilder in South Korea, will work with a United States-based classification society for the digital transformation of shipbuilding technologies. The two groups will demonstrate technologies for digital production, autonomous navigation, smart ship solutions, and cybersecurity.

Digital shipbuilding incorporates advanced technologies, such as artificial intelligence and virtual reality, for ship production. Hanwha Ocean aims to obtain validation from the American Bureau of Shipping (ABS) for its various digital technologies like smart shipyard and smart vessel techniques.

Hanwha Ocean said that the shipbuilder has signed a strategic framework agreement with the ABS to carry out the shipbuilding's digital transformation project by 2026. The South Korean company is seeking certification from ABS for the product design and manufacturing processes related to its AI-based image analysis system designed to measure a ship's draft.

The two sides will also test and verify Hanwha Ocean's smart vessel solution "Hanwha SmartShip Solution & Service (HS4)." This solution was created to monitor port and weather conditions in real-time for ship operators. "By receiving ABS certifications, we hope to gain a more competitive edge in the global self-sailing ship market," an unnamed Hanwha Ocean official said in a statement.

Currently, Hanwha Ocean is simultaneously manufacturing four liquefied natural gas (LNG)-based vessels at its plant in South Korea's southern island of Geoje. The company is also thinking over a large-scale investment to establish an indoor manufacturing plant that can build two naval vessels at the same time. Without being affected by hard weather conditions such as hurricanes or heavy rain, the facility can help the company complete the manufacturing process and deliver products within the scheduled delivery date.

© Aju Business Daily & www.ajunews.com Copyright: All materials on this site may not be reproduced, distributed, transmitted, displayed, published or broadcast without the authorization from the Aju News Corporation.