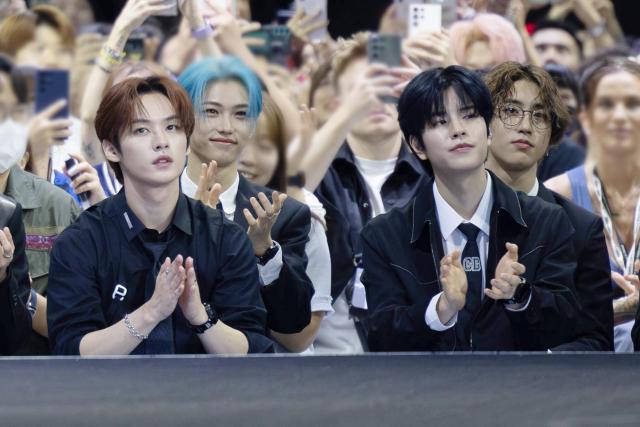 SEOUL -- Boy band Stray Kids was named as one of the next-generation leaders in 2023 by Time magazine. The eight-member boy band became the second K-pop boy group included in the list followed by BTS in 2018.

Stray Kids received immense attention before its official debut as the group members were the final survivors of "Stray Kids," a survival audition show aired through TV music channel Mnet in 2017. It is the first boy band to be produced by Park Jin-young, the head of JYP, four years after GOT7, a seven-member dance group that debuted in 2014. In July 2023, the group headlined Lollapalooza Paris, a music event held in France.

The band topped the Billboard 200 chart in 2022 with "Oddinary" and "Maxident." In 2022, Maxident was one of the best-selling K-pop albums, exceeding 3 million copies.

Stray Kids was included in Time magazine's next-generation leader list on October 5. The American magazine said: "The band's grungier headbanging anthems, which incorporate rock, EDM, and even industrial leanings, were initially criticized for being too noisy and eclectic compared to their glossier K-pop contemporaries. Yet instead of shifting gears to pander to expectations for Korean boy groups, Stray Kids embraced their distinct sound."

NewJeans, the sister band of BTS, was also named in the list in May 2023. In 2022, the magazine selected Lee Yoo-mi, a South Korean actress who played Ji-yeong in the Netflix drama series Squid Game, and aespa, a four-member girl band launched by SM Entertainment.

© Aju Business Daily & www.ajunews.com Copyright: All materials on this site may not be reproduced, distributed, transmitted, displayed, published or broadcast without the authorization from the Aju News Corporation.