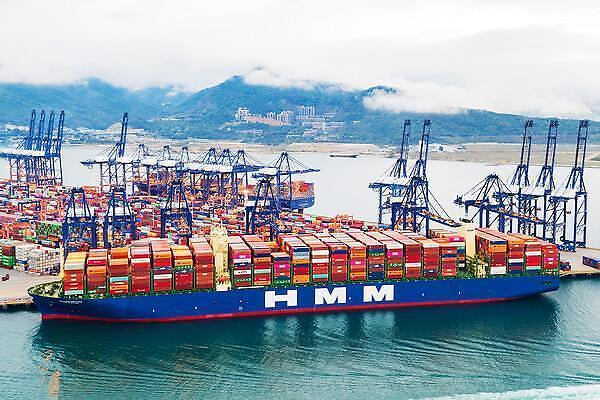 SEOUL -- HMM, the world's eighth-largest marine shipping company controlled by creditors in South Korea, saw its operating profit drop by 94.54 percent year-on-year in the second quarter of 2023 due to the normalization of shipping rates that soared during the last three years of the COVID-19 pandemic.

Helped by a rise in international freight rates and improved competitiveness, South Korea's shipping industry has recorded high operating profits during the last three years. HMM, formerly known as Hyundai Merchant Marine, has enhanced its international competitiveness and profitability through corporate management innovation and restructuring. The shipper turned a profit in the second quarter of 2020, ending a 10-year-long deficit through financial support, and restructuring. It posted an operating profit of 2.9 trillion ($2.2 billion) won in the first quarter of 2022.

HMM said during an earnings call on August 10 that its operating profit for the second quarter of 2023 decreased by 94.54 percent to 160.2 billion won, compared to the same period last year. The revenue dropped by 57.69 percent to 2.1 trillion won and the net profit decreased by 89.36 percent to 312.8 billion won.

For the first half of this year, the net profit margin was 14.5 percent, and the operating profit margin was 11.1 percent, which is a higher level compared to the average net profit margin of 2.7 percent and average operating profit margin of 3.6 percent for domestic companies listed on the KOSPI in the first quarter.

"With the resolution of the COVID-19 pandemic issues from 2020 to 2022, freight rates in the global shipping market have returned to pre-pandemic levels in 2023," HMM said, adding: "Despite the ongoing challenges such as global economic downturn and freight rate declines this year, we have achieved top-tier profitability among global carriers by successfully improving our structure through the introduction of eco-friendly vessels and mega-ships."

The company predicted that there would be no significant short-term supply fluctuations due to the presence of continued uncertainty in the United States economy and delayed recovery in consumer market demand.

HMM said that it plans to optimize its transportation service network by coordinating services, rationalizing services, and opening new routes and regions, to match market demands. The company will focus on diversifying its business and creating new sources of revenue. The shipper will also work to enhance operational efficiency, and cost-saving measures such as unit transportation costs, and maintain a globally competitive edge by refining its strategies.

© Aju Business Daily & www.ajunews.com Copyright: All materials on this site may not be reproduced, distributed, transmitted, displayed, published or broadcast without the authorization from the Aju News Corporation.