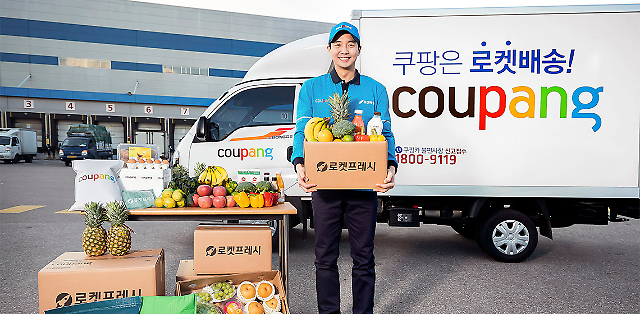 SEOUL -- Coupang, the South Korean counterpart of Amazon, announced its operating profit in the second quarter of 2023 was 194 billion won ($147.4 million). This is the company's highest quarterly profit. Since the third quarter of 2022, the online shopping giant has recorded a surplus for the fourth consecutive quarter.

According to Coupang's report, the company recorded 194 billion won in 2Q 2023, up 42 percent from the previous quarter. Coupang reported an operating income of 103.7 billion won in the third quarter of last year, 113.3 billion in 4Q 2022, and 136.2 billion won in 1Q 2023. Its sales rose about 15.9 percent year-on-year to $5.8 billion in 2Q 2023.

The e-commerce giant gained immense popularity among busy workers, housewives with busy, and families with kids amid the COVID-19 pandemic through its overnight and one-day grocery delivery services. When a consumer orders fresh groceries through the overnight delivery service, they can receive items in the early morning hours.

The online shipping giant is operating some 100 fulfillment centers, which are small-sized logistics warehouses with refrigerating facilities for fresh and frozen food, for its quick-delivery services in major cities including Seoul and the southern port city of Busan. In the first quarter of this year, Coupang's food sales were around $5.8 billion, up 20 percent from the same period a year ago.

© Aju Business Daily & www.ajunews.com Copyright: All materials on this site may not be reproduced, distributed, transmitted, displayed, published or broadcast without the authorization from the Aju News Corporation.