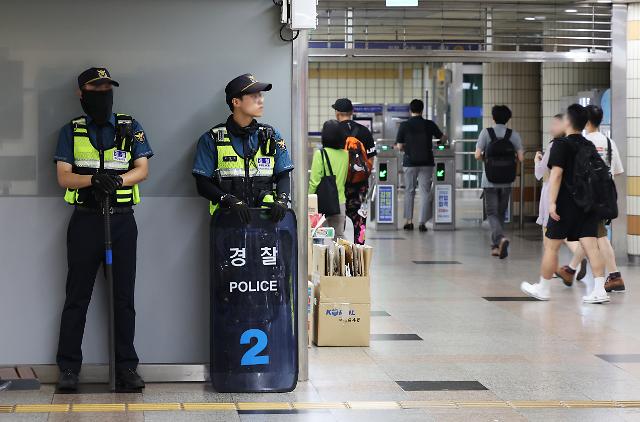 SEOUL -- A man in his 20s has hurt at least 14 people by intentionally hitting pedestrians with a car and stabbing people at a department store in Seongnam, a southeastern satellite city of Seoul. 12 victims were found to be seriously injured, including a woman in her 60s who was hospitalized with cardiac arrest.

The police received the report around 5:59 p.m. (0859 GMT) on August 3. The incident happened near Seohyeon Station in Seongnam, around 20 kilometers (12 miles) southeast of the capital city. After rushing into a group on a sidewalk, the 23-year-old man surnamed Choi started to wield a knife at AK Plaza Department Store around the subway station. Five people were wounded by the car crash and the rest were injured by Choi's knife attack.

Choi was apprehended at about 6:05 p.m., about 10 minutes after the report. According to the police, the man who got caught red-handed was a delivery man. During the police investigation, Choi kept rambling on, saying that "a group of Buddhist statues has been trying to kill him for a long time." The police will work with the National Forensic Service to check his mental history.

The incident took place only 13 days after a stabbing rampage in southwestern Seoul on July 21. One person was killed three were injured by a man in his 30s. A 28-year-old man was arrested on August 4 after stabbing a 49-year-old high school teacher in the central city of Daejeon.

The Ministry of Justice is considering the adoption of a life sentence that does not grant parole. "We are reviewing a plan to establish 'Life-Without-Parole' in the Criminal Code to strictly handle heinous crimes," the ministry said in a statement on August 4.

© Aju Business Daily & www.ajunews.com Copyright: All materials on this site may not be reproduced, distributed, transmitted, displayed, published or broadcast without the authorization from the Aju News Corporation.