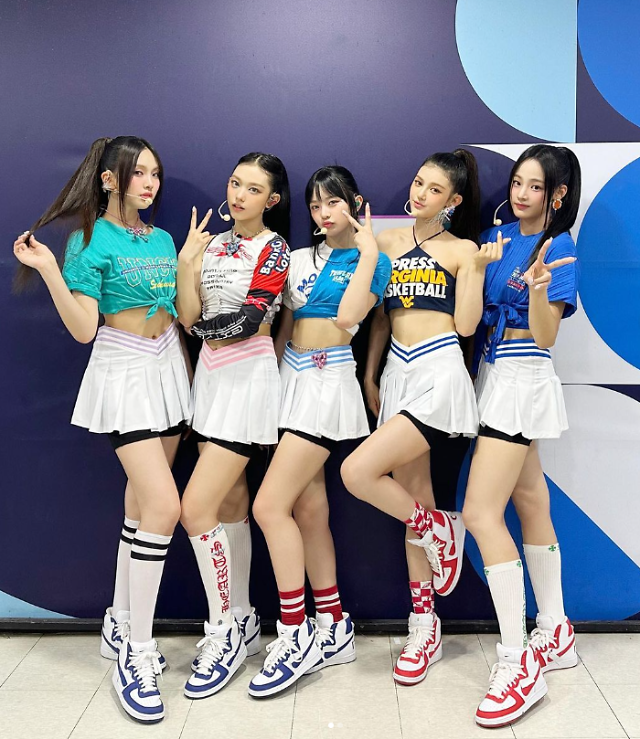 SEOUL -- "Super Shy," a summer-themed song by K-pop super rookie band NewJeans, ranked 66th on Billboard's top 100 popular song chart. Super Shy became the girl band's third song that entered the Billboard chart, followed by OMG and Ditto.

Billboard's chart released on July 18 showed that the new summer-themed song, rolled out on July 7, debuted at No. 66 on Hot100, a weekly song chart that ranks the top 100 popular songs. As of July 20, the music video for Super Shy gained more than 31 million views. The five-member band garnered some one million views on YouTube in less than two hours of release.

NewJeans, which debuted in July 2022, is known for its exceptional dance performances and outstanding singing skills in many genres such as R&B and hip hop. The rookie girl group was formed by ADOR under the command of Min Hee-jin, a genius idol incubator who planned concepts for SM Entertainment groups such as Girls' Generation, f(x), and Red Velvet.

The girl band has captivated global fans through dance songs such as Attention, Ditto, and OMG. Attention was selected by Billboard as one of the top 25 K-pop songs of 2022. OMG was ranked seventh among 74 songs of the first half of 2023 by American magazine Rolling Stone.

Group members are aged between 15 and 19. Danielle, an 18-year-old member with dual nationality -- South Korean and Australian -- was born to an Australian father and a South Korean mother. The 18-year-old member named Hanni is an Australian of Vietnamese descent.

© Aju Business Daily & www.ajunews.com Copyright: All materials on this site may not be reproduced, distributed, transmitted, displayed, published or broadcast without the authorization from the Aju News Corporation.