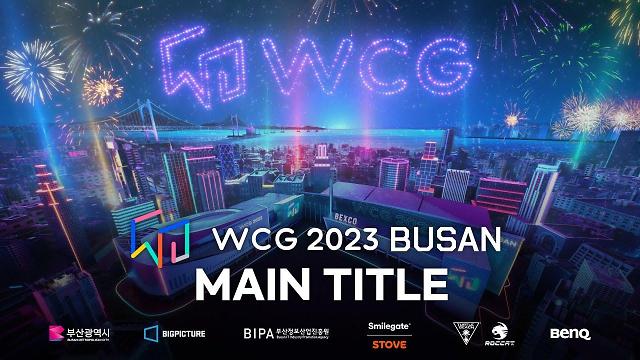 SEOUL -- The World Cyber Games, also known as the "Olympics of esports," will take place in South Korea's southern port city of Busan for three days starting on July 28. A total of 72 professional gamers from 10 countries including China, Mexico, and South Korea will compete in 15 different games such as League of Legends, StarCraft 2, and Warcraft 3.

The game tournament that began in 2000 was held in various countries such as the United States, Germany, and China. During the 2019 event held in China's Xi'an, the World Cyber Games (WCG) attracted some 120,000 offline spectators and about 200 million viewers through online broadcasting. This year's WCG will be hosted by Busan City and Bigpicture Interactive, a South Korean esports company specializing in nurturing pro gamers.

Bigpicture Interactive said in a statement that this year's competition will take place at BEXCO, a convention center in eastern Busan. Pro gamers will compete in online games including Mobile Legends: Bang Bang, FIFA Online 4, and Clash Royale. 54 influencers will also take part in the event to promote the global tournament and engage in special matches. During the event, visitors can also enjoy a concert by Revolution Heart, a virtual four-member boy band.

South Korea has long been regarded as the center of esports due to the fast data connection that allows users to play games without difficulties from anywhere at any time. Comcast Spectacor, the esports wing of American media and entertainment company Comcast, established an esports joint venture called "T1 Entertainment & Sports" with South Korea's top mobile carrier SK Telecom in 2019. Data released by market research firm Fortune Business Insights showed that the global esports market which stood at $1.45 billion in 2022 is expected to reach $6.75 billion by 2030.

© Aju Business Daily & www.ajunews.com Copyright: All materials on this site may not be reproduced, distributed, transmitted, displayed, published or broadcast without the authorization from the Aju News Corporation.