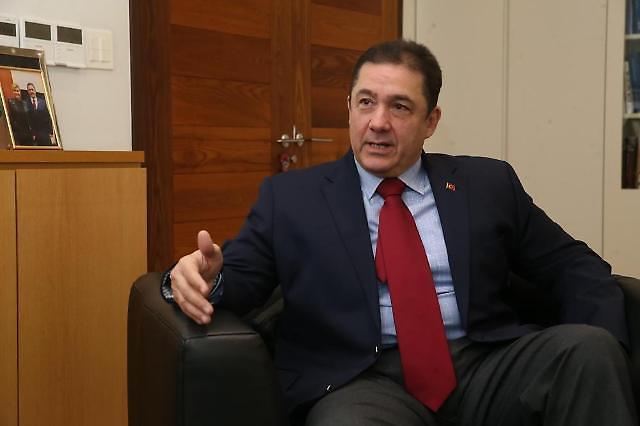 SEOUL -- Through a statement, the Turkish government has extended condolences to South Korea after 50 people died or went missing due to catastrophic accidents caused by heavy rainfall.

The Turkish Embassy in South Korea sent out Türkiye's message of condolences on July 18 by saying: "It is with deep sorrow that we have learned the loss of lives due to the extensive rains causing floods and landslides across the ROK."

The strong relationship between South Korea and Türkiye goes a long way back since the people of both countries started recognizing each other as "blood brothers" during the Korean War (1950~1953) when Türkiye deployed 21,212 soldiers to the Korean Peninsula. A total of more than 900 soldiers died during the war and the United Nations Memorial Cemetery in the southern port city of Busan bears 462 Turkish soldiers. The official diplomatic relationship between South Korea and Türkiye was tied in 1957.

When two massive earthquakes hit Türkiye in February 2023 to take the lives of more than 50,000 people, South Korea dispatched 152 emergency response personnel to disaster sites while ordinary people sent tons of relief supplies to help people who had to flee from their homes to safety areas and camps. The South Korean government promised to offer $5 million in emergency humanitarian assistance to Türkiye to handle the natural disaster.

"We extend our heartfelt condolences to the families of the deceased and wishing speedy recovery to the wounded. As always our hearts and prayers are with our Korean brothers and sisters," the Turkish Embassy in Seoul said.

South Korea has been engulfed by a series of torrential rainfalls since July 9. Heavy rains caused dozens of catastrophic lethal accidents that left 50 people dead or missing over a period of nine days between July 9 and July 18, 2023.

The Central Disaster and Safety Countermeasure Headquarters said that a total of 41 people died and nine are missing as of 6:00 a.m. (2100 GMT) on July 18 due to rain-related accidents and disasters. The casualty toll has reached the country's second-highest since the summer of 2011 when 78 people were killed or went missing because of accidents caused by heavy rainfall.

217 cases of severe road damage and 131 cases of soil erosions were reported. 159 cases involving damaged river banks were also reported. Some 27,000 hectares of farmlands, which is about the size of 38,000 football fields, were damaged by rain. Two main bullet train routes and 11 train routes were temporarily closed.

The state weather service predicted that up to 100 millimeters of rain will fall in the central and southern areas on July 18 and 19.

© Aju Business Daily & www.ajunews.com Copyright: All materials on this site may not be reproduced, distributed, transmitted, displayed, published or broadcast without the authorization from the Aju News Corporation.