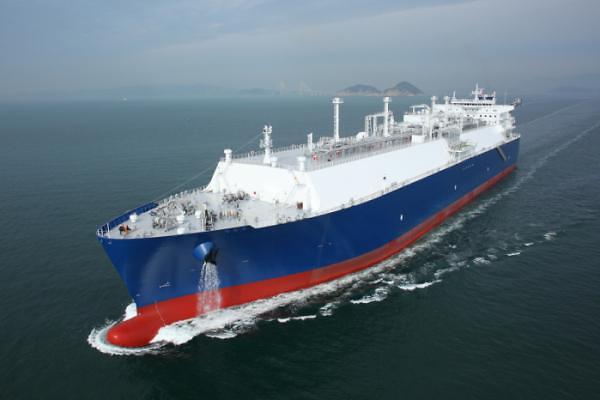 SEOUL -- Samsung Heavy Industries has won a contract worth about four trillion won ($3.1 billion) from an Asia-based client to build 16 methanol-powered container cargo ships. The vessels will be delivered to the client by the end of 2027.

Unlike natural gas which requires high pressure and cryogenic temperatures, methanol is easy to store and transport even at room temperature and general atmospheric pressure. It is relatively less expensive to build an initial infrastructure. Methanol can be used with high efficiency in marine diesel engines after minor modifications using a small amount of pilot fuel.

Risk classification societies and the International Maritime Organization (IMO) have developed standards and guidelines for methanol as a marine fuel. The cost to convert vessels to run on methanol is significantly less than other alternative fuel conversions and only minor modifications are needed for existing storage and bunkering infrastructure to handle methanol. One problem with high concentrations of methanol in fuel is that alcohols corrode some metals.

In June 2021, South Korea revised inspection criteria to approve the domestic operation of ships powered by methanol. The revision requires inspectors to check whether ships are safe from explosions and fires caused by the characteristics of methanol and ethanol.

Samsung Heavy Industries (SHI) said during an earnings call on July 17 that the company won a contract worth 3.95 trillion won, which is the biggest contract won by a South Korean shipbuilder, from an undisclosed client. Each ship will have a capacity of 16,000 twenty-food equivalent (TEU), meaning the ship will be able to carry up to 16,000 twenty-foot-long cargo containers.

"We will continue to focus on profitability-centered selective orders based on a solid order backlog. If we win orders for liquefied natural gas (LNG) carriers and floating liquefied natural gas (FLNG) facilities, which are expected to be ordered in the second half of the year, we expect that we would be able to achieve our goal of consecutive orders for three years without difficulty," an SHI official said.

© Aju Business Daily & www.ajunews.com Copyright: All materials on this site may not be reproduced, distributed, transmitted, displayed, published or broadcast without the authorization from the Aju News Corporation.