[This article was contributed by Robert Rhee, the head of international equity sales at KB Securities in Seoul. It is a weekly stock market article to be published in collaboration with KB Securities, one of leading brokerage houses in Korea.]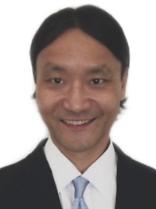 SEOUL -- The benchmark Korea Stock Price Index (KOSPI) ended at 2,423.61 last week, down 1.13 percent from a week before, as the index was predominantly pressured by foreign selling. For the first time this year, on a weekly basis, foreigner investors net sold the KOSPI on the back of the strength of the U.S. dollar.

The Korean currency closed at 1,304.8 won against U.S. dollar Friday, down 0.59 percent from the previous day's close. It marked the first time since December 19 that the local unit has weakened to the 1,300 won level against the greenback. The losing value of the won reflected the dollar's strength against other major currencies such as the Chinese yuan, the Japanese yen and the euro.

Minutes of the Federal Open Market Committee (FOMC) once again revealed the Fed's determination to bring inflation down to its 2 percent target range. But details of deepening divisions among policymakers raised the likelihood of a 50 basis point rate hike in March.

It was later made public that the Cleveland Fed President Loretta Mester and St. Louis Fed President James Bullard were among the "few" who preferred a 50bp increase in the previous meeting. Thus, market pundits provided plenty of "inflation for longer" commentary with Wall Street economists voicing concerns of an extended rate hiking cycle which pushed the 10-year yield curve toward the 4 percent level.

As a result of the above macro related concerns, foreign selling pressure targeted KOSPI's large cap tech names and electric vehicle-related stocks. However, steel, machinery, and material sectors outperformed in anticipation of China's boost in infrastructure spending and also, on the back of U.S. President Joe Biden's surprise visit to Kyiv, the capital of Ukraine, which concretely reaffirmed the U.S.' commitment to Ukraine.

Despite this past week's foreign selling, the overall foreign buying trend remains intact. As we approach the end of February, foreigners have net bought over $1 billion, bringing the overall year-to-date (YTD) net foreign buying figure close to $7 billion. I believe this positive trend will continue.


More stock specifically, the earnings release of NVIDIA, a NASDAQ listed company, during the past week, provided bullish sentiment toward the overall artificial intelligence (AI) space. NVIDIA CEO Jensen Huang informed investors that his company was at an "inflection point" with AI technologies becoming the next big driver. NVIDIA also revealed plans to launch a Cloud based AI service.

Coincidentally, the Korean government released a roadmap to develop Korea's version of ChatGPT with both Kakao and Naver announcing more aggressive involvement in AI development. Besides Kakao and Naver, smaller market cap beneficiaries from this AI thematic are: Konan Technology (402030), Saltlux (304100), MindsLab (377480), Selvas AI (108860), and Alchera (347860).

On the local macro front, the Bank of Korea's rate decision was a non-event with rates remaining unchanged as expected at 3.5 percent; however, the BOK Governor Rhee Chang-yong did emphasize that this month's rate freeze does not signal the end of rate hikes.

The week ahead

U.S. President Biden is not finished with meeting European leaders as he will meet with German Chancellor Olaf Scholz at the White House on March 3 to discuss the Russia-Ukraine war while U.S. Treasury Secretary Janet Yellen is scheduled to visit Kyiv to discuss further war aid. Thus, geopolitical headlines will continue to impact market direction, especially the direction of commodities.

We expect the following earnings releases, and guidance, from the following key U.S. companies will impact local market sector sentiment: Broadcom will impact the semiconductor space; Veeva Systems and VMware will impact cloud services; Rivian will clearly influence the EV space; and Salesforce and Workday will impact tech platforms. Additionally, Berkshire Hathaway earnings and following management findings from Warren Buffet's annual shareholder letter may possibly influence markets early this week.

Finally, key economic data to be watchful for this week are China's manufacturing and service PMIs and consumer confidence figures. Markets will eye China's PMI in particular in order to gauge the strength of the overall Chinese economy before "hard" data such as retail sales and fixed asset investment figures are released in mid-March.



© Aju Business Daily & www.ajunews.com Copyright: All materials on this site may not be reproduced, distributed, transmitted, displayed, published or broadcast without the authorization from the Aju News Corporation.