[This article was contributed by Robert Rhee, the head of international equity sales at KB Securities in Seoul. It is a weekly stock market article to be published in collaboration with KB Securities, one of leading brokerage houses in Korea.]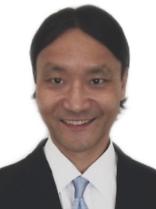 SEOUL -- The KOSPI, South Korea's benchmark stock price index, experienced another volatile week closing slightly lower at 2,469.73 (-0.4 percent). As investors remained focused on overall inflationary trends, the much better-than-expected U.S. jobs data was met with quick profit taking as nonfarm payrolls rose 517,000 (versus consensus expectations of 182,000).

In addition to the jobs data, hawkish comments from Minneapolis Fed President Neel Kashkari and New York Fed President John C. Williams reignited fears of potentially more interest rate hikes in the near future. The bond markets quickly adjusted with both the U.S. 2-year and 10-year yields rising more than 30 basis points and 40 basis points, respectively.

However, overall positive foreign inflows into the KOSPI limited further downside. Month to date, foreign net buying now stands at 1.75 trillion won which brings year-to-date (YTD) net foreign buying to 8.1 trillion won. The KOSPI hasn't experienced this type of velocity of foreign inflows in decades. Foreign net buying continues to be concentrated on large blue chip stocks within the IT and battery sectors.

Also, foreign inflows remain positive for the tech heavy KOSDAQ index which has outperformed the KOSPI markedly this year by 3.3 percent. In my opinion, KOSDAQ's YTD outperformance over the main board KOSPI suggests risk appetites are back. KOSDAQ outperformed the KOSPI by over 1 percent this past week. This trend is expected to continue.


Also, two key names were in focus last week: LG Electronics and SK hynix. For LG Electronics, the counter rose by 10 percent on very high volumes on the back of both foreign and local institutional buying prompted by local broker earnings upgrades as bullish reports noted that the company's earnings visibility is materially improving.

For SK hynix, the company successfully issued the largest local Korea bond offering (1.39 trillion won). This eased local credit market concerns as the offering was almost two times oversubscribed. This enthusiasm by debt investors also flowed over into equity investors as this successful debt offering was achieved right after SK hynix recorded its biggest quarterly loss ever due to the slumping chip industry.

With earnings season drawing closer to an end, we expect markets to become even more focused on macroeconomic data. This week, the key data point to be watchful for is coming Tuesday's U.S. January CPI figure. Markets expect another month of cooling inflation data with headline January CPI expected at 6.2 percent (vs. December 6.5 percent), and core inflation at 5.5 percent (vs. December 5.7 percent).

However, if inflation data surprises to the upside, be prepared for more volatility in risk assets; especially equities. The BOK will also be eyeing the U.S. CPI ahead of the BOK meeting scheduled at the end of the month (February 23). Additionally, U.S. retail sales data will be released this coming Thursday which will provide guidance on the strength of U.S. consumers.

Lastly, the South Korean government restarted issuing short-term visas for Chinese travelers from February 11. Thus, expect more positive news flow regarding China's reopening from COVID-19 restrictions which will be positive for local travel and tourism stocks.



© Aju Business Daily & www.ajunews.com Copyright: All materials on this site may not be reproduced, distributed, transmitted, displayed, published or broadcast without the authorization from the Aju News Corporation.