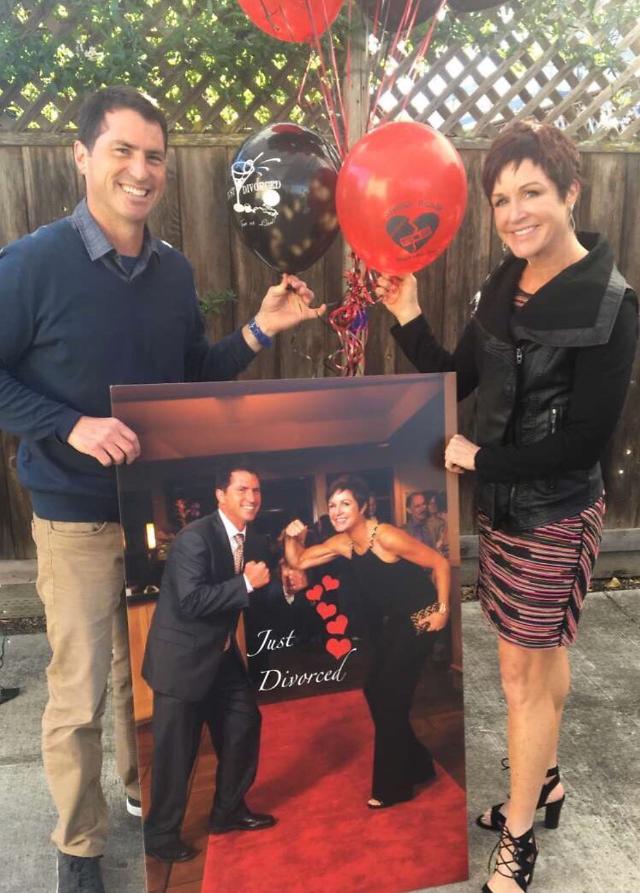 A California-based couple threw a party to celebrate the end of marriage on December 17 when the divorce was finalized. They've been married for over 20 years and have two daughters, Emma and Rylie.


Jeff Becerra and Michelle Mahoney, known for throwing great parties, wanted to hold their last party together to show they will be on intimate terms just as friends. The party, furnished with typical wedding festivities, was attended by the couple's friends and family.

Emma, 18, tweeted, "My parents' divorce became official today so they had a divorce party." Rylie, 20, missed it because she had to attend an overseas college program, according to SFGATE, a San Franciso-based newspaper.​



​Becerra's tweet garnered some 167,000 likes and was retweeted over 55,000 times.

Becerra and Mahoney exchanged divorce gifts for the occasion, ruling out any chance of reconciliation. The party ended with the exes driving off in a car that donned a sign reading "Just divorced".

Mahoney moved to Berkeley Hills from the couple's home and Becerra stayed in the area but moved into a cottage. They plan to take a trip together to Spain soon, and to sell their home in 2018.

© Aju Business Daily & www.ajunews.com Copyright: All materials on this site may not be reproduced, distributed, transmitted, displayed, published or broadcast without the authorization from the Aju News Corporation.