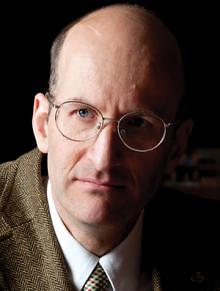 ​(This column was contributed by Emanuel Yi Pastreich, a professor at Kyunghee University's international school and an expert in international relations.​)
Korea has found itself facing a paradox that cannot be easily resolved as the Trump administration insists on going forward with the deployment of the THAAD anti-missile system in the face of overwhelming Chinese opposition. Yet the decision of Trump administration to leave the Paris Climate Accord has turned the world on its head and offers an opportunity for Korea to find common ground with China and to push forward as a world leader on environmental issues in a manner that will find great sympathy with a large number of Americans.
China has doubled down on its commitments to reduce dependency on imported fuels, to promote wind and solar power and promises to hold up its commitments to the Paris Climate Accord. Korea must make a deep commitment to solar and wind power over the next five years to make sure that it is a leader in what is likely to be one of the largest growth industries and also to end its dangerous dependence on imported fossil fuels. That dependence on fossil fuels increases imports, weakens the Korean military and had a negative impact on the quality of the air.
The Trump decision to leave behind this agreement on climate change offers a historical opportunity to make a quantum leap in our response to climate change if we have the bravery and the self-confidence.
We can reach global agreement for a sustainable economy and commitment to addressing climate change more easily without the presence of the United States. And Korea can increasingly cooperate with China in the field of environmental security which does not contradict the Korea-US alliance, but may ultimately be the more important field for all the nations of the world.
Sadly, the United States increasingly is playing the spoiled child in most every effort to come to grips with the current ecological crisis. We must establish a revolutionary new system for setting up ambitious goals for mitigating climate change and adapting to its impact and we must do so by setting out clear penalties globally and be implementing a comprehensive plan for the rapid establishment of renewable energy at every level in society, along the lines of Lester Brown's Plan B 4.0.
We must hold a new climate conference as soon as possible without the United States, or any of the fossil fuel corporations, or the investment banks tied up with fossil fuels, present. Moreover, this climate conference should be organized primarily by those who actually understand climate change and should hold up the scientific method as a guiding light, and not wealth or influence. The event should have the seriousness of purpose of the United Nations Conference of 1945 in San Francisco and should be dedicated to making a true difference in our future and should not be about short-term profits or about short-term political gains.
We must move beyond the cumbersome and unwieldy "carbon trading" regime and make sure there is large-scale funding made available for renewable energy throughout the world, for insulation, for increased efficiency and, most importantly, for increased education about climate change, energy and consumption that will make sure that the crisis is understood accurately around the world.
Let us hold the climate conference in South Korea, home of the Green Climate Fund and a nation that is increasingly benchmarked by developing nations as the model for success. Korea has failed to become a leader in renewable energy under the last two administrations, but this could be the historic moment when Korea realizes its destiny. Korea could be a new economic model that assumes that renewables are the key to all future development.
The new Moon Jae-in administration has shown a new commitment to protecting the environment and could use such a "Seoul Conference on Climate Change" to highlight its close economic ties to developing nations. We must shift the entire debate on climate change away from the rarified atmosphere of Paris, Oslo or Kyoto, and bring it closer to the economic and social reality faced by the vast majority of people living on this Earth.
Korea's geographical proximity to, and its close economic and cultural ties with China, should be at the center of this event. China is increasing solar and wind power usage at a tremendous pace and has committed $360 billion US dollars through 2020 on renewable power. With the US abandonment of a leadership position in the response to climate change, China will demand even higher standards than were possible at Paris. China's model for the massive, long-term financing of renewables and requirement of electric vehicles are far more appropriate than ambiguous and variable market-based solutions.
We should not worry too much if the United States is not present at the Seoul Conference on Climate Change. We should invite states like California, the sixth largest economy in the world, to participate and to adopt our rigorous and demanding agenda. California's governor Jerry Brown has already declared that it will develop its own climate policy.
Finally, Korea and China have a tremendous tradition of organic farming, ecological preservation and sustainable development that allowed the region to reach the highest levels of civilization without dependency on the income from imperialism or the energy provided by coal that was employed in Europe.
The combination of traditional Asian values of conservation with cutting edge technology and economic innovation can make the Seoul Agreement on climate change transformative.
Emanuel Pastreich = epastreich@gmail.com