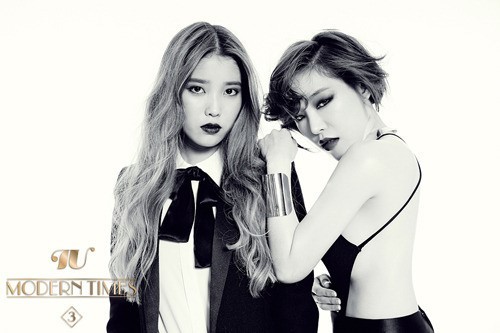 'Everybody has a Secret' (photo: LOEN Entertainment)
K-pop singer IU and girl band Brown Eyed Girls' member Ga-in are joining hands for a collaborated song.
IU's agency LOEN Entertainment released IU and Ga-in's new collaborated song 'Everybody has a Secret' music video teaser on its official YouTube channel Friday. In the teaser, both IU and Ga-in boasted their own sex appeal to prickle their male fans' fantasy.
IU donned masculine suit with chocolate lips to portray mannish sexiness whereas Ga-in wore body hugging black mini dress with smoky eyes and red lips to show her seductress side. The songstresses' fans are now eagerly anticipating until the poll goes up to determine which singer is sexier in the sex appeal battle.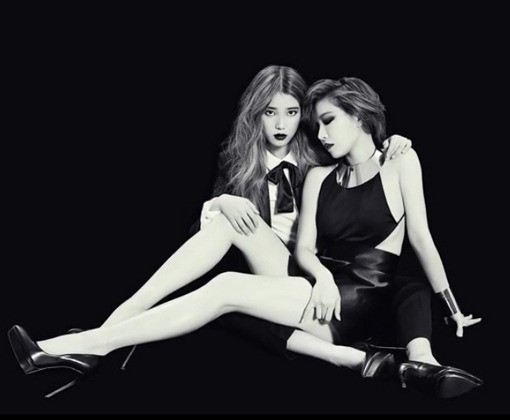 (photo: LOEN Entertainment)